At work a co-worker got upgraded to a window office across the hall from me, so we naturally had to rig up an office-warming surprise for him.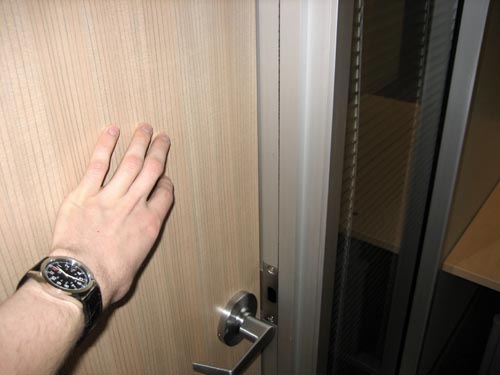 The shut door looks innocent enough..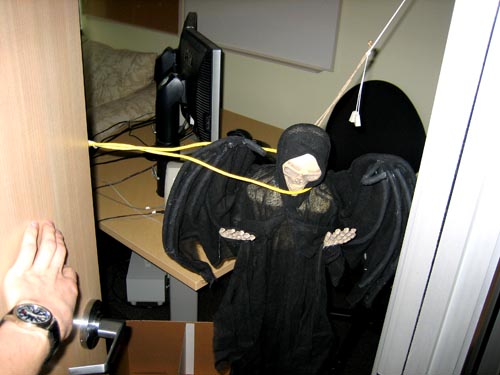 .. until you open it and a ghost pops up to scare you!
The idea was that opening the door quickly would cause the Angel of Death to pop up from the shadows and startle the victim. The bright yellow network cable probably looked suspicious as the door was opening up, but we had to make do with the supplies in the office.
Unfortunately, the prank was not a huge success and didn't really scare anybody, as you can see in the YouTube video below. We tried it out on various other co-workers and got similarly underwhelming reactions.
Posted on January 20, 2008