My trip to China and the craziness immediately beforehand and afterward delayed my new Piratizer iPhone app a little bit, but I'm pleased to note that it's back on track and should be sent off to Apple early next week! There are still a few cool features left to code up, but it's mostly all done.
Here are some sneak preview pictures: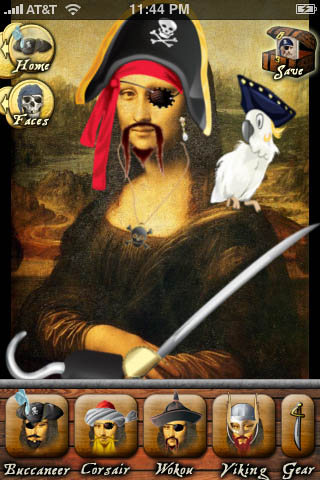 Piratizer uses face-recognition technology to find the faces of all of the people in your photographs and automatically turn them into pirates. There are all kinds of pirates - Buccaneers, Corsairs, Wokou, Vikings, and maybe a super-secret fifth pirate type if we have time.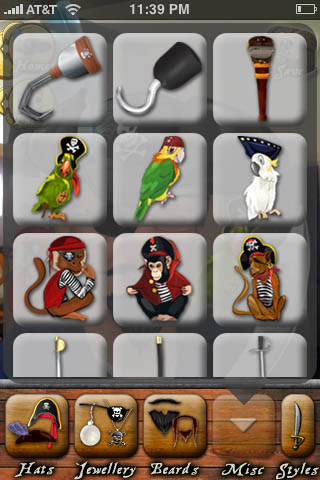 There's a large collection of all kinds of professionally illustrated pirate gear - hats, eye patches, jewelry, beards, hooks, peg legs, parrots, monkeys, swords, scars - you name it!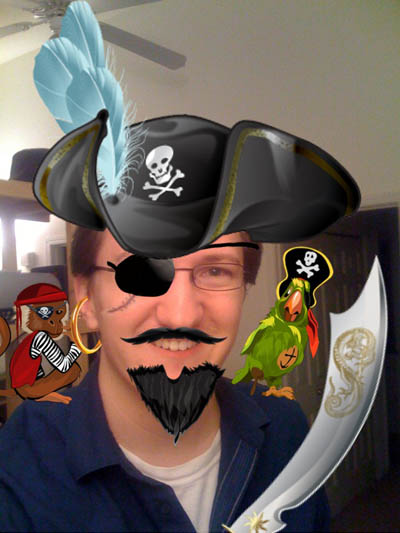 Once you're done editing your photo, you can save it and then email it, assign it to a contact, upload it to Facebook, etc.  Here's me as a Buccaneer.
Posted on April 24, 2009